Like a wave that builds slowly before crashing onto the shore, the anticipation for the 2023 Winnetka Music Festival is palpable. Each year, this music fest harmonizes the community, and the upcoming event is promising a symphony of good vibes, captivating performances, and unforgettable memories.
Main Stage Headliners at the 2023 Winnetka Music Festival
A music festival is like a grand symphony; each performance adding a unique note to the ensemble. The headlining acts at the 2023 Winnetka Music Festival promise a beautiful composition of diverse music styles, from rock to country to soul.
On Friday, June 16th, prepare to be serenaded by The Wallflowers, The Dip, and Hailey Whitters. The Wallflowers, led by Jakob Dylan, are known for their soul-stirring rock anthems, whereas The Dip brings a blend of vintage rhythm and blues. And of course, the day wouldn't be complete without the heartfelt country tunes of Hailey Whitters.
The musical journey continues on Saturday, June 17th, with Michael Franti & Spearhead, Neal Francis, and Madison Cunningham lighting up the stage. Michael Franti & Spearhead are renowned for their fusion of reggae, funk, and hip-hop, while Neal Francis's sound is steeped in classic rock 'n' roll. Lastly, Madison Cunningham will bring her soulful voice and intricate guitar melodies to the table, adding a unique color to the musical palette of the festival.
Our article on the cost of living in Chicago suburbs: https://dbfwm.com/chicago-suburbs-cost-of-living-vs-median-income/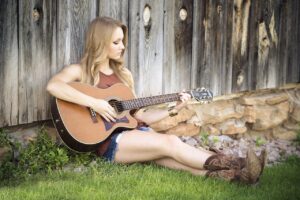 Music festivals are more than just an assortment of performances; they are a celebration of community, culture, and the universal language of music. The stage where these elements converge into a captivating crescendo. It is a time to soak in the music, connect with others, and allow the rhythms to seep into your soul.
Join us at the 2023 Winnetka Music Festival, and be a part of this extraordinary summer music event. The festival's music, the buzzing crowd, and the electrifying atmosphere are the perfect ingredients for an unforgettable summer experience.
Remember, this article does not guarantee or promise any specific experiences during the festival. Each festival-goer's experience may differ based on a variety of factors. Always review the event's rules and guidelines for the best possible experience.
Adam Faust, Principal
Deep Blue Financial LLC, Northbrook IL
Sources: