As the sun shines over the charming village of Long Grove, Illinois, the air fills with the sound of music. It's the Strawberry Fest 2023, a three-day celebration of summer, strawberries, and most importantly, music. This year, the festival boasts a lineup that promises to be its most exciting yet.
Friday Night Lights: The Opening Act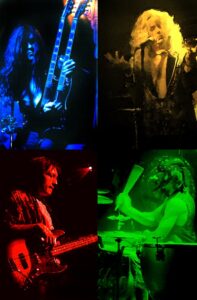 The festival kicks off on Friday with a diverse range of artists. The day begins with the AD3 Trio, setting the stage for a day filled with music. They are followed by Crawford's Daughter, The Prissillas, and Petty Kings, each bringing their unique sound to the stage.
As the sun sets, Kashmir takes the stage. Known for their Led Zeppelin tribute performances, Kashmir promises to start the festival on a high note, transporting the audience back to the golden era of rock.
Saturday Night Fever: A Day of Diverse Performances
Saturday offers a full day of music, starting with the young talents from the School of Rock Arlington Heights. The day continues with performances from The 77 Solution and ONSET, leading up to 7th Heaven, a band known for their high-energy performances.
As night falls, Burning Red takes the stage, setting the mood for the main act of the night – Dancing Queen: An ABBA Salute. This tribute band is set to light up the night with their renditions of ABBA's timeless hits.
Sunday Serenades: The Final Act
The final day of the festival begins with another performance from the School of Rock, this time featuring the talents from their Barrington branch. The Yacht Rock-ettes follow, offering a blend of soft rock and pop hits.
The festival concludes with a performance from KennyLive. Known for their engaging performances, KennyLive is the perfect act to wrap up a weekend of music and merriment.
The Strawberry Fest Experience
But the Strawberry Fest is more than just a music festival. It's a celebration of community, food, and the joy of summer. Between performances, festival-goers can indulge in a wide array of strawberry-infused treats, explore local shops, or simply soak in the vibrant atmosphere.
As the music fills the air and the strawberries burst with flavor, the Strawberry Fest offers a sensory feast that encapsulates the spirit of summer. So, mark your calendars and prepare to immerse yourself in the music and merriment of the Long Grove Strawberry Fest 2023.