A Festival Like No Other: Long Grove Chocolate Festival
Ready to indulge your sweet tooth in the most extravagant way possible? Mark your calendar for May 19th to 21st, 2023, as the Long Grove Chocolate Festival is back for another year of unforgettable sweetness. This festival, situated in the charming village of Long Grove, Illinois, is more than a celebration of chocolate; it's a community tradition that captures the heart of the town.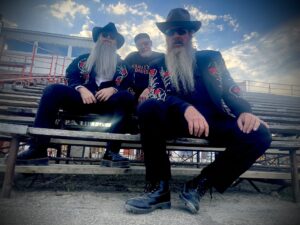 This year's Long Grove Chocolate Festival kicks off with a rockin' performance by "Eliminator," setting the perfect tone for a fun-filled weekend. Come Saturday, the acclaimed band, ARRA, graces the stage with their captivating melodies, complementing the sweet atmosphere of the festival. The rhythm of the music, the bustle of the crowd, the laughter, and cheer – it's all a part of the festival experience.
The heart of the Long Grove Chocolate Festival, of course, lies in its homage to chocolate. Broken Earth Winery has prepared an exclusive Chocolate Caramel Cocktail and a Red Sangria for the festival. Not to be outdone, Corked is offering their famed Chocolate Old Fashioned, an enticing mix of Old Forester Bourbon and Aztec Chocolate Bitters. And let's not forget Enzo & Lucia Ristorante's Chocolate Martini, a delightful concoction sure to please even the most discerning palates.
Retail Therapy and Chocolate Galore
Shopping enthusiasts have plenty to look forward to at the Long Grove Chocolate Festival. Exciting sales, giveaways, and unique offers await at Ash and Willow Beauty Bar and Boutique, and Epilogue. Over at Ma and Pa's Candy, festival-goers can witness the delightful spectacle of chocolate dipping, a sight to behold for any chocolate lover.
The festival further offers an innovative collaboration, the Chocolate Grand Slam, a partnership between Corked, Enzo & Lucia, and Buffalo Creek Brewing. Details on this fascinating experience can be found here.
A Taste of the World at Long Grove
Adding an international flavor to the Long Grove Chocolate Festival, The Irish Boutique has prepared an Irish & British Chocolate Mystery Bag. Scandinavian taste buds can rejoice in the Chocolate Coffee Syrup available at Viking Treasures Scandinavian Gifts. The Vintage Charm Homestead offers a healthier indulgence with their range of dessert teas, including Organic Cinnamon Chocolate Brownie and Chocolate Caramel, available at a festival-exclusive 10% discount.
As we anticipate the joy and indulgence that the Long Grove Chocolate Festival 2023 promises, the buzz in the air is palpable. More information can be found on www.longgrove.org. Do join in and be a part of this community celebration that continues to create cherished memories year after year.
Finally, while embarking on this sweet journey, it's crucial to stay updated with the latest public health guidelines to ensure a safe and enjoyable festival experience. The shared joy of community celebration is best experienced with care and consideration for all.
Adam Faust, Founder and Chief Investment Officer
Deep Blue Financial LLC & Long Grove Resident